Bertrand SPILTHOOREN
Business Development, Marketing & Communication Expert
eHealth & Medical Devices
---
A single ambition:
Putting the best of technology to work for those who save lives
---
Senior international consultant with a career spanning 15 years in eHealth, innovation, digital transformation, and business development, including 10 years in management, both in corporate and entrepreneurial environments.
---

International mobility


Franco-Swiss Citizenship
---
L A N G U E S
French : Native Language
Certification "Le Robert
English : Bilingual (+TOEIC : 885)
Spanish : Level B2
Arabic : Oral knowledge
MY MINDSET
---
"One must act as a man of thought and think as a man of action"
Henri BERGSON
---
Ethics and respect, humanism and humility are my watchwords.
Innovation, expertise, and service are my leitmotivs, resolutely focused on performance.
As a convinced optimist, I believe in committed action.
I work on projects: I always follow through on what I undertake and on the assignments, I am given with complete autonomy and determination.
I have often been a forerunner and sometimes even a pioneer, proactively proposing projects for the development of offers, service improvements and process optimization. My career path has often put me in an entrepreneurial position, which I particularly like, and in a position of laboratory for innovative ideas and experimentation.
Many of my innovations have become gold standards for the organizations in which I have been involved.
---
For any project
Do not hesitate to contact me for any coaching, consulting, communication, or professional opportunity via the contact form or by making an appointment in my calendar.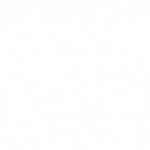 ---
"All I know is that I know nothing"
Socrate
---
WORK EXPERIENCES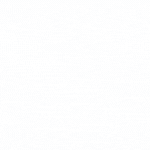 ---
"One of the things I've learned over the years is the difference between taking your work seriously and taking yourself seriously. The first condition is imperative and the second disastrous."
Margaret de FONTEYTIVE
---
🔵 January 2016 to present
---
🔵 October 22 to April 23
Médicalia
France
National Director
---
🔵 July 2021 – October 2021
GPLEXPERT
Île de France
Transitional general manager
---
🔵 July 2019 – July 2021
ZOLL MEDICAL CORP – ZOLL DATA SYSTEMS Division
Voisins-le-Bretonneux (78)
Country Manager France & Switzerland
---
🔵 November 2017 – June 2019
BERGER-LEVRAULT
Île de France
Healthcare software head of sales
---
🔵 January 2017 – November 2017
WALGREENS BOOTS ALLIANCE – ALCURA Division
Île de France
Sales Efficiency Manager
---
🔵 May 2011 – December 2016
CEGEDIM Santé – CEGEDIM Logiciels Médicaux Division
Montpellier
Business unit director
---
🔵 January 2009 – May 2011
CEGEDIM Santé – CEGEDIM Logiciels Médicaux Division
Lyon
Territory Manager
🔵 And finally, here are some of the projects I have completed during my career:
HOBBIES & ASSOCIATIONS
---
"Through our scientific and technological genius, we have made this world a neighborhood. And now, through our moral and ethical commitment, we must make it a brotherhood. We must all learn to live together as brothers, or else we will perish together as idiots."
Martin LUTHER KING
---
PERSONALITY
---
"Know thyself and thou shalt know the universe and the Gods"
Inscription on the pediment of the temple of Appolon in Delphi
---
Discover the psychometric tests I had the opportunity to take by clicking below

And feel free to check out some of my inspirations by clicking below

Here is my skills synthesis
Here are some testimonials of people who worked with me